MRED Communications Packs a Powerful Punch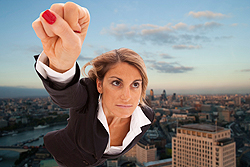 MRED's eNewsletters offer need-to-know information so you can stay ahead of the game . . .
MRED Communications gets the word out, delivering up to date messages and key information vital to the day-to-day success of our Brokers, Agents and Appraisers. MRED has made a commitment to reaching its customers in as many ways as possible. Consistent, without being intrusive.
MRED Communications DELIVERS a Powerful Punch
Examples of MRED Communications delivery methods include:
| | |
| --- | --- |
| eNewsletters such as the Training Monitor, Ask MrEd, MRED's Five Bars, the Weekend Watch, The Smart Move and The Pulse | Postings on social networking sites such as Twitter, Facebook, LinkedIn and Google + |
| connectMLS™ Bulletin Board messages | Articles and advertising in local publications |
| | Event sponsorships and participation |
| | |
| Hard copy publications like the MRED Products and Services Brochure | |
Please direct any questions regarding MRED Communications to jeff.lasky@MREDLLC.com.
MEDIA REPRESENTATIVES: Please direct any contacts to jeff.lasky@MREDLLC.com.
Search MRED:
" Shout out to MRED and Russ Bergeron on a great website overhaul.  Nice work! "



Matt Dollinger
Dollinger Solutions Group
" Stunning organization & design!  Well done"



Laura Reedy-Stukel
Broker
L.W. Reedy Real Estate
" New site looks great guys!  Very easy to navigate.  "



Giuseppe Battista
Managing Broker
RE/MAX Destiny
" The new site looks great. Home page has all the tools agents are looking for. User friendly. Big improvement! "



Aleksandra de Leon
Managing Broker
Executive Realty Group
" Great work on the new site design!  Very user friendly, clean looking and all the important stuff is right there!"



Tracy Polgar
Electronic Marketing Specialist
Mainstreet Organization of REALTORS®
" I wanted to pass along my congratulations on the wonderful looking website.  I just saw it this morning for the first time.  Love the look and feel.  Love the info on the site.  You guys did a great job!!!"



Jim Nelson JR
Vice President/General Counsel
REMAX Suburban
" The tools and resources bring right at your finger tips is great. The visuals and graphs allow us to present to clients with a variety of customizations in ways that are crisp and clear for them to evaluate their choices. Ya'll are great, always responding and helping whenever I call. The service level is excellent."



Kathleen LaManna
Broker, Realtor
Prudential Stark, Realtors
" The tabs and organization beneath the tabs with popups is very well put together. Assessor information is a welcome addition and easy to use. The statistics are phenomenal with the operational information and the monthly and yearly sales reports, especially the breakdown of types of financing, sales of traditional, reo and short sale."



Mike Drews
Charles B. Doss & Company, Realtors
" I just spent 45 minutes zipping around the site & just love it. It's user friendly, has great information and looks great. Thanks for helping us do our business better."



Maria Davies
@properties
" Hooray! Rules and photo guidance all in one click! Love it."



Jennifer R. Kenny
Broker
Longwood Real Estate Company
" Absolutely love the site! I will definitely use it. It's very easy to navigate with all topics clearly marked and categorized. I can't say anything negative about it. Thanks for all your hard work."



Linda Kelleher
Realtor
Swanson Real Esate
" Looks great, operates easy, gives you more tools than ever before, what's not to like! Thanks for the support."



Joette Fleming, G.R.I.
Broker Associate
Realty World All Pro, Inc.
" Amazingly simple to use, and having forms there is an added feature I appreciate."



Dan Nolan, SFR
Sales and Hiring Coordinator
Exit Strategy Realty
" I like the new MREDLLC, it is better at finding classes and class videos. I like how I find the class times faster and bigger. Great job."



Corina Cirje
Affordable Realty Group, Inc.
" I really found the session you and your colleagues presented at NSBAR to be most helpful. As with many technology things, most of us are barely "scratching the surface." We have had several sessions at Coldwell Banker, Evanston Central with one of your trainers and they are always immensely informative and helpful"



Jacqui Black
Realtor
Coldwell Banker Residential
" Looks GREAT. It is always good to keep one step ahead and be on the cutting edge of technology. Make things user friendly and people will use them more."



Marilyn Gabehart
Coldwell Banker Honig-Bell
" I think this is great! As an assistant, there are many times I have questions and the agent is not handy so it is nice to have a resource that is so easy to read (visually) and user friendly. You guys are always making our work life easier."



Linda S. Kous
Lead/Listing Coordinator
The G-Slow Team
" The website seems quite user friendly. I love the links to the County Assessor-Records. So much easier to get to"



Nora A. Konrath
National Advantage Real Estate
" The new site is great. Very clean, easy on the eyes and user friendly. With the new organization, I found software that I didn't even know that I had access to using. Good job!"



Sari Levy
Managing Broker
Lucid Realty, Inc.
" Just took a test drive of MREDLLC.com. Love the new feature of County Assessors and Recorder of Deeds info at your fingertips. Thanks!!!"



Nancy Sobol
Broker
RealtyPro
" I love the new website! It is user friendly and easy to access to find everything. It is a lot of great information. I personally love the video's. I don't think I have found anything so far I do not like. Way to go MRED!!!!"



Lori Erbes, G.R.I.
Managing Broker
Woodhaven Lakes Realty, Inc.
" Great! Lots of information at your fingertips"



Eileen Preucil
Broker Associate
Coldwell Banker Residential

" I like ALL I saw. Pretty user friendly and I did not have a hard time clicking and going. I think it was a positive 'test drive' and at this point, I have nothing negative to say about MRED and its new look and feel!"



Jeanne Stack
Prudential American Homes

" This is a very nice site. I like that it is informative but not too overbearing. It also looks to be user friendly. Thank you"



Dana Branch
Broker Associate
Prudential Rubloff Properties
" I think that the updated website is much easier to navigate. The information is laid out better to see. All in all, greatly improved. "



Sara Bengel
Residential Consultant
Dream Town
" Just took the 'test drive' and it was really 'smooth'! So much easier to navigate with the drop downs and the updated look is great!"



Susan Karim
Prudential Rubloff Properties
" I really enjoyed my TEST DRIVE experience with MREDLLC. I loved how easy it is to access the county assessors, it will save me a lot of time. I can't wait to discover all the other options."



Laura Rogers
Coldwell Banker Honig-Bell
" I like that there is a ton of information that is easy to find and the housing statistics are something that I can show clients without having to do a lot of prep work. Keep up the good work and continually improving the website."



Bob Little Jr.
Little Realty
"Easy access to training videos, tax data and more. Thanks."



Rick Bellairs
Harding Real Estate
" I thought the site was great. Easy to understand and navigate. I will use it often for training videos and helpful information. Thanks."



Bev Hansen
Bell Tower Realty
" I noticed the change right away and I am very pleased with it. I think that the folks behind MREDLLC have worked diligently to bring us members the best MLS service out there. I love my MLS! I like that I can access different features right from the sign on screen and it is more visually appealing than the previous site."



Valerie DeMarco
Realtor
Prudential Starck Realtors
" I took a test drive of MREDLLC.com and love it! Keep up the good work!"



Alice Dombrow
Century 21 Affiliated
" Took a test drive of the new MREDLLC.com. I downloaded the AgentMetrics and like the city information. The CloudCMA is also great. The Thing is very easy to use and provides great information."



Greg Bach
Broker
Coldwell Banker Residential Brokerage
" Thank for you making our jobs a bit easier! I love how you keep adding new features that save me time searching on other avenues and you are a one stop shop! Thanks."



Marla Good
Broker/Owner
All Dimensions Realty
" Just love the new look and speed of the site. Can't wait to learn and do more with it."



Mary McIntire Petri
Broker Associate
Solid Source Realty
" Wow! Really easy to use the new MREDLLC.com. The Help Desk - "How do I?" gives drop-down choices with clear "HOW TO" instructions. Plenty of online training videos for any subject one could want. This is one website that is packed with useful information that is easy to use."



Neil Frederiksen
Baird & Warner



" Very nicely organized and professional looking. The site appears streamlined and information is easy to locate. Job well done!"



Miguel A. Nogueras
Real Estate Broker
Zip Realty

" Fabulous - There has been so much that has been added steadily since Russ came aboard! Thank you everyone!"



Gail Niermeyer
Coldwell Banker Residential Brokerage

" Wow! No need to be intimidated by thinking you don't know where to access what you need! Super user-friendly! I found things today I didn't know were online for our use! Very impressive design!"



Marilyn Molitor
Coldwell Banker Honig-Bell

" Great step forward! Tons of useful info, news, blogs and great marketing tools. WAY TO GO. Keep on doing great work. We all need it."



Peter Bellert
Century 21 McMullen

" Just took the tour. Awesome update compared to our current system. Especially like the search refinements and statistics."



Fred Haines
Re/Max of Naperville

" LOVE THE NEW MREDLLC.com! You guys keep helping us make life easier and at our finger tips! Now to get back into classes and keep up with all this great stuff!"



Deneen Ruffolo
Realty Executives

" I absolutely love the link to assessor's and recorder's. I use the Kane County recorder's website to check on mortgages for short sales, etc. and it is a huge help. I can't wait to use the other ones. It is awesome to have everything in one place. "



Mara Scharlow
Re/Max Excels
" Thanks for all you do. The statistics will help me explain the real estate market to my clients so I love all the facts and details. Good job!"



Sharon Harding
Re/Max Destiny
COMMUNICATIONS
---
MRED Blog
Subscribe to keep up with the latest market technologies and training. Enter e-mail address:

MRED Help Desk:
630-955-2755 or help.desk@MREDLLC.com
8am-6pm M-F & 9am-3pm Sat
On Call Emergency hours Sundays and most Holidays 10am-2pm

OFFICE: 2443 Warrenville Road, Suite 600

Lisle, IL 60532

T: 630-955-0011 F: 630-955-0353
© MRED LLC. All Rights Reserved.