Providing Powerful Information You Can Trust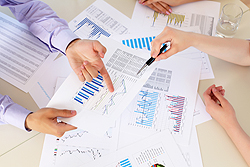 You can find data just about anywhere. At MRED, we want to provide you INFORMATION. Information you can use. Information you can trust.
You know MRED has really good real estate data. We make it a point to give you, our customers, the best tools, resources, and information so you can go out and do what you do best – sell real estate.
MRED is proud to provide statistics on various regions in our service area – with only general information available to consumers and journalists. We save the best stuff just for our customers. Take a look and see if you find what you are looking for.
MRED Information + Your Insight = The Real Estate Expert.
MRED Q1 2017 Counties Report »
---